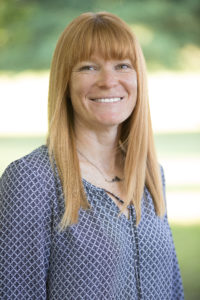 Jessica Kiesel-Finney
Program Director
United Methodist Youth Home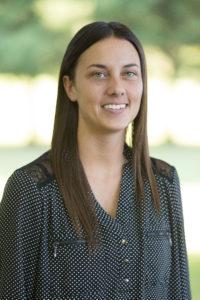 Jessica Chinn
Independent Living Director
United Methodist Youth Home
Lindsey Miller. MPSA, MSW, LSW
Residential Therapist
United Methodist Youth Home
Residential Treatment Program
Population Served:
Our group home is licensed for nine female and six male residents, from ten to twenty-one years of age, who have at least borderline intellectual functioning (IQ above 70). Youth with a psychiatric diagnosis, such as Conduct Disorder, Oppositional Defiant Disorder, Posttraumatic Stress Disorder, Depression, or a Personality Disorder will be accepted. Status offenders with histories of truancy or running away will also be accepted. Our program is also appropriate as a step-down program for youth who are leaving a more restrictive placement.
We provide services for youth who need a structured setting in which to develop social skills, respect for authority, self-control, and problem-solving skills. Our program is also appropriate for youth with histories of running away, truancy, substance abuse, family stress, and dysfunction.
We cannot accept youth in the Residential Treatment Program who have a diagnosis of psychosis, who are sexually maladaptive youth, who have recent or extensive histories of being physically aggressive or violent, or youth with a primary diagnosis of substance abuse.
Goals of the Program:
Teach pro-social skills and other age appropriate behavior
Improve self-esteem, self-worth and self-image
Improve interpersonal relationships
Teach healthy ways of living
Anger Management
Reduce or eliminate disruptive and problematic behavior
Develop coping skills and increase emotion regulation
Teach the skills necessary to live independently
Improve school attendance and academic performance
Improve familial relationships or facilitate reunion
Teach personal responsibility
Program Milieu:
DBT (Dialectical Behavior Therapy) combines cognitive and behavioral therapy, incorporating methodologies from various practices, including Eastern mindfulness techniques. DBT skills group is done with all residents in the program on a weekly basis. Residents learn and have the opportunity to practice various coping skills to help them be more successful in handling intense emotions, building healthy relationships, keep self-respect, staying safe, and improving healthy decision making.
Therapy with a licensed clinical social worker is a focus of this program. All residents attend group therapy for one hour each week, and each individual receives at least one hour per week of one-on-one therapy. If the resident's plan is reunification with the family, the social worker will provide family therapy at least twice per month. Residents set a therapeutic goal for themselves and reflect on how they did on their goal over the past week. Journaling is also to be done on a daily basis.
Weekly Gardening Group: Residents participate in planting vegetables, and learn how to care for them. They learn new ways of cooking the vegetables and herbs, and learn how to work as a team to complete gardening tasks, such as watering the garden, weeding, and ultimately harvesting, etc.
Weekly Campus Improvement Projects: These projects allow residents to take initiative in improving the current living environment and the setting for future residents. The residents work as a group to determine what they would like to do to improve the campus/living environment.
Biweekly Group Building Activities: These activities are designed to foster awareness of the team spirit and to reinforce commitment to the team's shared goals and objectives.
Weekly Independent Living Skills Training: An integral part of this program, IL teaches the residents new skills such as cooking, sewing, baking, work readiness skills, resume building, healthy relationships, communication skills, and volunteering in the community. All residents receive independent living skills training, including the Ansell-Casey Assessment, work to acquire of a copy of their birth certificate and State ID, and are assisted in career exploration. Residents fifteen or older receive three hours per week of independent living skills training, such as employee assistance, community service, budgeting, finding affordable housing, college visitations, college applications, and completing the FAFSA form.
Residents' Educational Support: If attending public schools, residents receive daily monitoring of grades and attendance, study skills, and up to five hours per week of after-school tutoring. Residents who are suspended or expelled from public school, who have dropped out of school, who are sixteen years old and have too few credits to graduate on time, or are interested in obtaining their TASC (Test Assessing Secondary Completion) certificate, may attend the UMYH Day Treatment Program.
Recreational Activities: Throughout the week, residents participate in on-campus, community, and charitable activities to promote physical and social development, and to provide healthy exposure to community activities.
Family Reunification Services: These services include family therapy with our licensed clinical social worker, monitored phone calls, on-ground visits, and "Family Nights," which include an educational group. Home visits are available when appropriate and are gradually increased, based on behavior at home, school, and at UMYH.