The Truancy Intervention Program is an intensive home, school, and community intervention program for truant and high-risk youth. This program is used to prevent further truancy, improve academic progress, improve and increase parent engagement and increase community involvement.
This is a Home Based Service.
Target Population: All school age youth
Referred by DCS or Juvenile Probation
Program Assessment:
Identify reasons for youth's truancy and barriers to regular school attendance
Identify solutions and interventions to ensure school attendance, increase the youth's involvement in school and the community
Improve academic performance by interviewing the youth and parent assessing the family and child's needs, strengths, weaknesses, and problem areas.
Develop a comprehensive Treatment Plan to address the family and youth's needs
Intervention:
Provide face-to-face contact with the youth and/or family, implementing the treatment plan
Encourage family and community involvement
The Truancy Intervention Specialist will also serve as a mentor for the youth
Meet with other involved adults:

School counselor or social worker
Youth's teachers
Probation officer or DCS family case manager

Provide individual therapy and/or family therapy as needed
All youth will be drug screened at intake and randomly throughout the time in the program, with results being passed on to Probation, DCS, and parents
Youth will earn incentives for participation and progress in program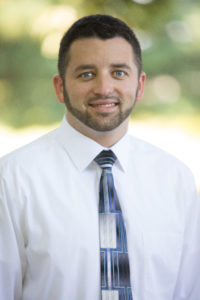 Jeff Nossett
Truancy Program Director
United Methodist Youth Home
<script src="https://api.bloomerang.co/v1/WebsiteVisit?ApiKey=pub_ebfd42bc-1882-11e7-bb7f-024e165d44b3" type="text/javascript"></script>
Contact Us!
2521 N Burkhardt Rd
Evansville, IN 47715
812.479.7535
Office Hours: Monday-Friday 8A to 4P CST