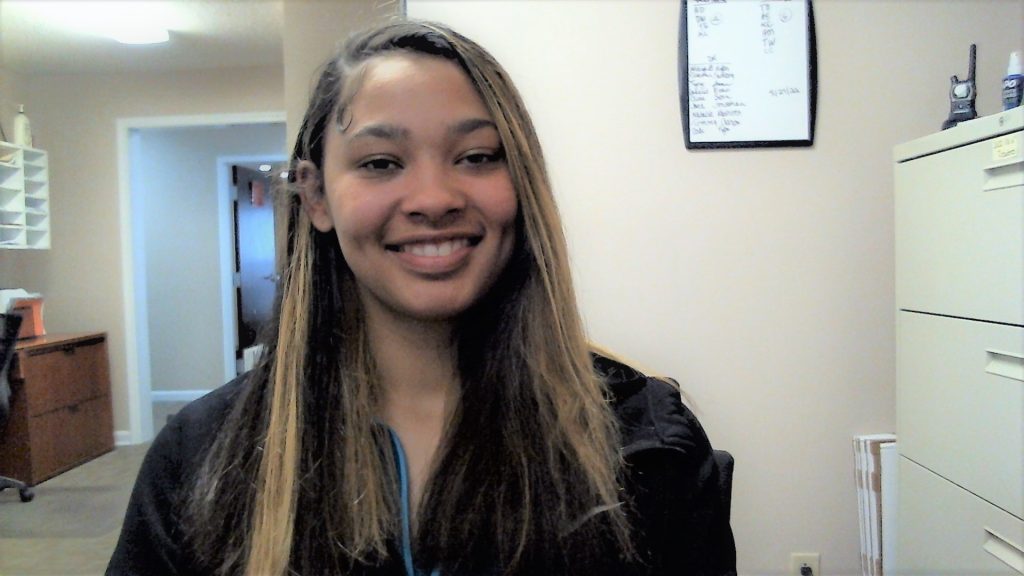 "I love my 'Truancy' days with Harley. We work one-on-one and when I accomplish my goals for the week, she treats me to lunch. I view graduation as the key to my success: finding a better job, getting the option to go to college, and living a better life."
-Lataviona
Everyone's success story looks different. No two people share the same experience in how they overcame strife to focus on achievement, yet all journeys are equally valid. At UMYH, we focus on helping young people find the paths to success that work best for them.
Lataviona, a Day Education student, is a shining example of taking her own path, at her own pace, and reaping the rewards of her work. She knew her chosen steps were not conventional, yet she remained steadfast—and that has made all the difference.
Lataviona started her academic journey at Harwood Career Preparatory High School, then moved to another GED program before coming to UMYH. She never felt quite "at home" or comfortable in the traditional classroom setting. "Draining" and "boring" were two words that came to mind when she described how it felt back then. She didn't feel a spark or desire to continue learning in the way that seemed to come easily for her classmates.
"If I hadn't come to UMYH, I probably would have dropped out. It was the first place I felt inspired to put in the work to graduate," shares Lataviona. Before, she wasn't getting the mentorship or routine "check-ins" that she really needed on the tough days. Having her own cheerleaders and "accountabilibuddies" allowed her to set realistic, attainable goals that led to milestones—even thoughts of higher education.
Congratulations, Lataviona. We are so proud of you for having the courage and determination to "take the road less traveled by."
It really has made all the difference